NAKANOJO,
the original landscape
of old Japan.
Welcome to the tourist information website of Nakanojo (中之条). This beautiful town is located in Agatsuma District (吾妻郡) in the northwest area of Gunma Prefecture (群馬県).

The hot springs in Nakanojo are gentle on the skin, and the town boasts an area rich in natural beauty. While traveling through the city, you will see valuable cultural assets, and enjoy a variety of sightseeing spots and events that vary by season.

Prepare yourself to imbibe the original landscape of Old Japan.
ONSEN
Relax in the hot springs.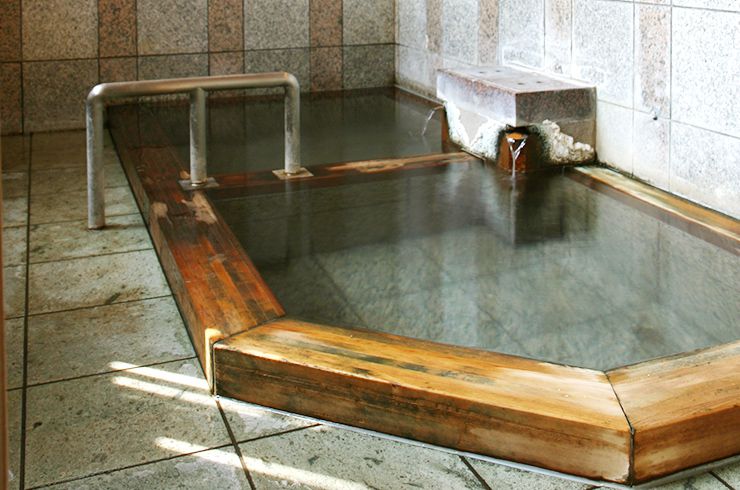 Shima Onsen
Shima onsen is located on the upper stream of the Shima river and is surrounded by mountains. It's counted as one of the best three Onsen in the Jomo area along with Kusatu (草津) and Ikaho (伊香保). It is famous for the legend of healing forty thousand (四万 means 40,000) illness since the Kamakura period.

Okushima Lake (奥四万湖) is open to the public as a new sightseeing spot, and the Japanese style inns have been renovated while maintaining their ambience of a traditional hot-spring health resort and being careful to preserve important cultural property such as the Buddhist temple Yakushi-do (薬師堂).

Events are actively held, such as the Yudateshinji (湯立神事), an ancient Shinto ritual to pray for the safety of the hot springs. Shima-area enthusiasts are growing in number thanks to this exciting variety of attractions.
LEARN MORE >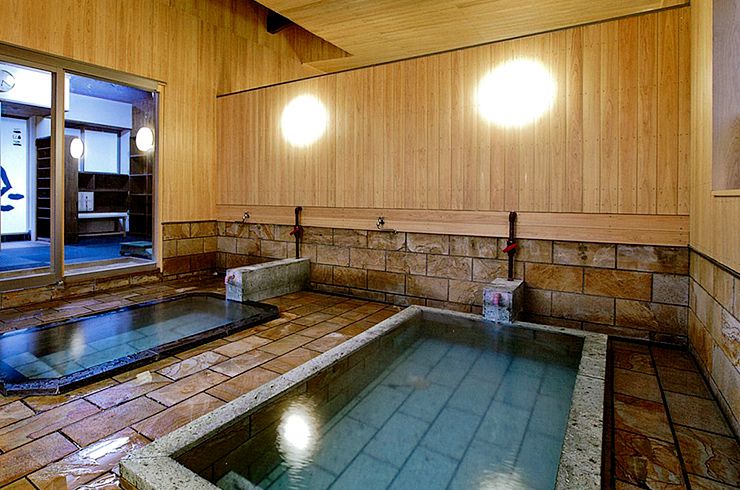 Sawatari Onsen
The Sawatari Onsenkyo spa can be found in the Sawatari area. This hot-spring water, characterized by soft treatment of the skin, is known as the spring water that completes the famous Kusatsu Onsen(草津温泉).

The area is home to a number of idyllic landscapes, such as the Kuresaka Mountain Pass (暮坂峠), through which the famous Japanese poet Bokusui Wakayama traveled, and the Bantsuri Bridge (晩釣橋), where the Dutch scholar Choei Takano spent many evenings fishing in the Edo era.

In autumn, Route 353 is lively with tourists going apple picking, grape picking, and shopping at the farmers' markets.
LEARN MORE >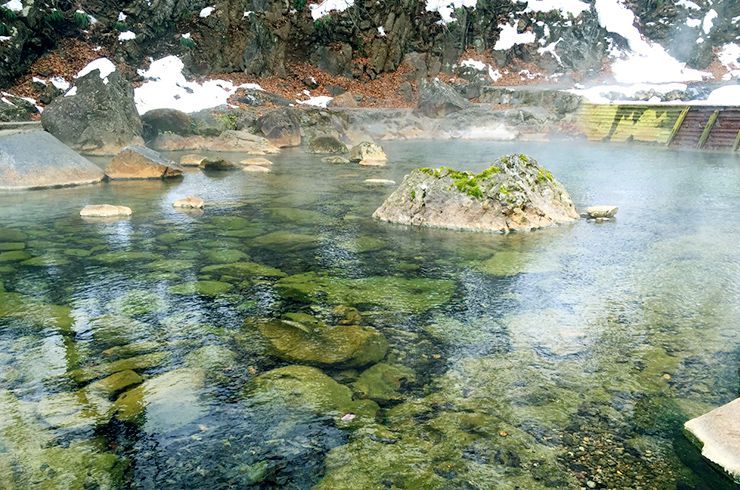 Kuni Onsen
The Kuni Area overflows with the blessings of nature. Nozoriko Lake (野反湖) is a scene of abundant natural beauty. Visit Chatsubomigoke Moss Park (チャツボミゴケ公園), a garden where rare mosses thrive. Discover Yoshigadaira (芳ヶ平), a wetland plateau where a wide variety of alpine plants grow. Experience Yodatehachitaki Waterfalls (世立八滝), which is a collection of eight beautiful waterfalls. Relax at Kuni Onsenkyo spa, comprising six hot-springs.

Fully immerse yourself in the countryside of the Kuni area by using the Kuni roadside rest area (道の駅六合) as a base to explore other attractions. The Akaiwa town (赤岩集落) is an important preservation district of historic buildings. Karaku no Sato is a facility that brings you into direct contact with nature where you can experience the joy of flowers. Also experience handicraft work as it was done long ago at Yotteganeekan (よってがねぇ館).
LEARN MORE >
NATURE
Admire the grandeur of nature.
CULTURE
Traditional culture that has been passed down coexists with contemporary art and culture.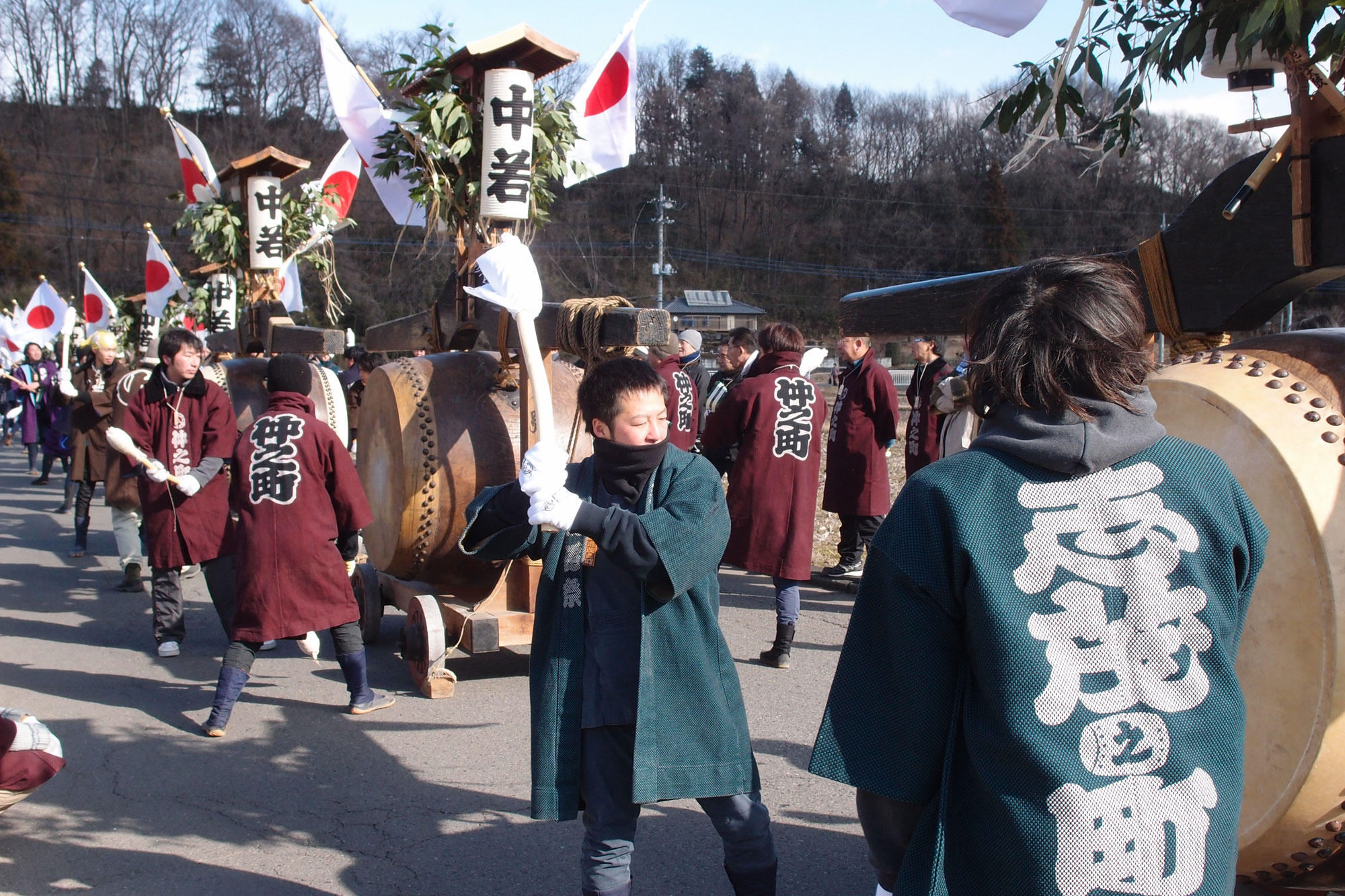 Torioi Matsuri
"Torioi" means driving off birds and it is said that Torioi Matsuri started with the wishes of driving away birds and animals that damage crops, to pray for a generous harvest, wishing to ward off evil from the town and the well-being of family.

Every year on 14th of January, there is a parade after the Shinto ritual at Isegu (伊勢宮). People shout "Torioi da, torioi da, let's get rid of the birds" with taiko drumming. There is also Mikan Nage (throwing oranges) by people with a bad horoscope and shop owners praying for thriving business.
LEARN MORE >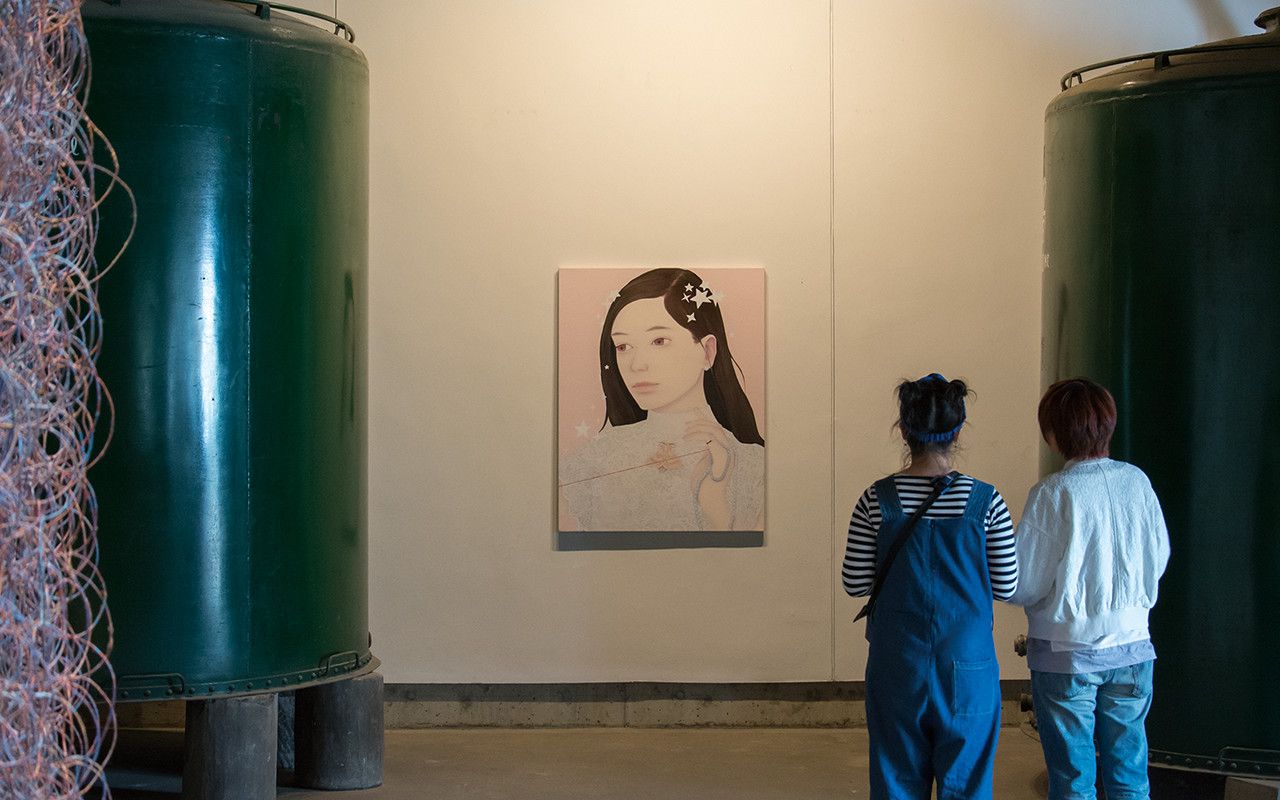 Nakanojo Biennale
Big art events take place all over the town, happening every other year. It started the theme "Nakanojo is turning into an art museum". Artists acclaimed both in Japan and internationally gather and exhibit contemporary art work everywhere in town including onsen resorts, old school buildings and the high street.
LEARN MORE >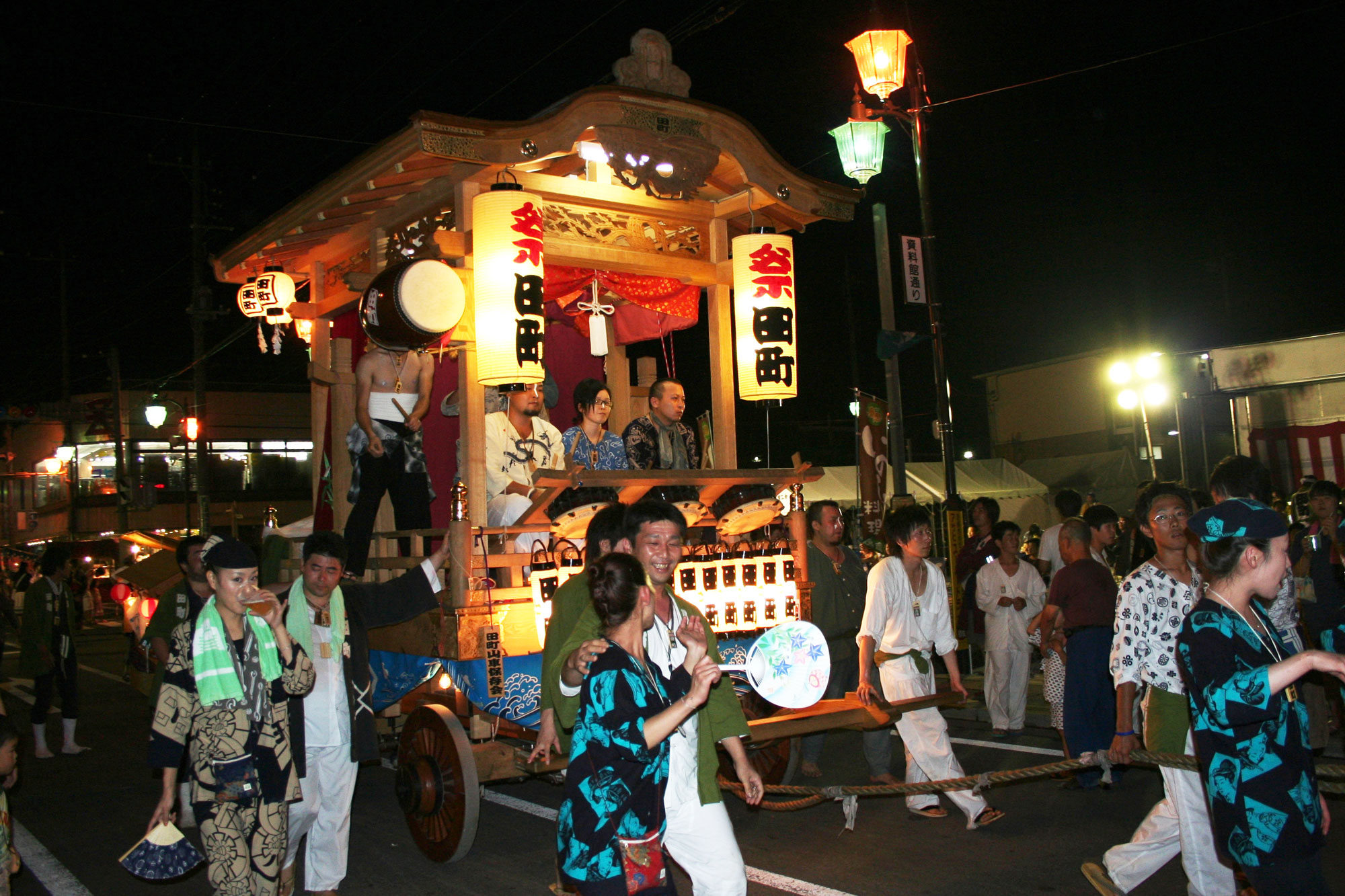 Nakanojo Gion Matsuri
This festival started in early Edo era and is to pray for dispersing illness and thriving business. The parade of 8 floats pulled around the town is led by a portable shrine, children participate in the festival procession and there is lively musical accompaniment. Under the hot sun or with a cool evening breeze you can enjoy the elegant tradition.
LEARN MORE >
LOCAL FOOD
Enjoying the unique food made from the local environment is one of the main purposes of the trip.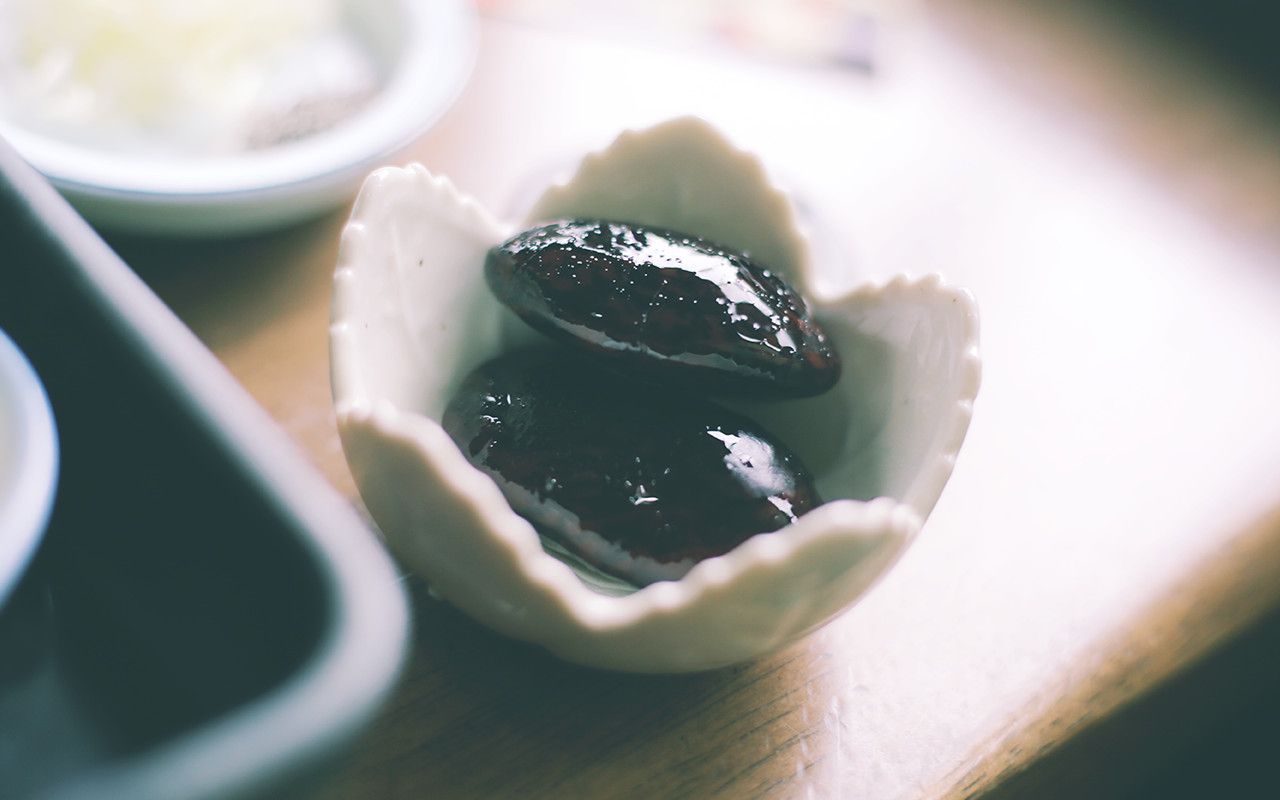 Hana Mame
Hana Mame (Flower bean), a scarlet runner bean, is a famous product of Nakanojo. It grows well in cold climates and is best in early December. The soft, sweet, boiled beans are loved by the local townspeople.
LEARN MORE >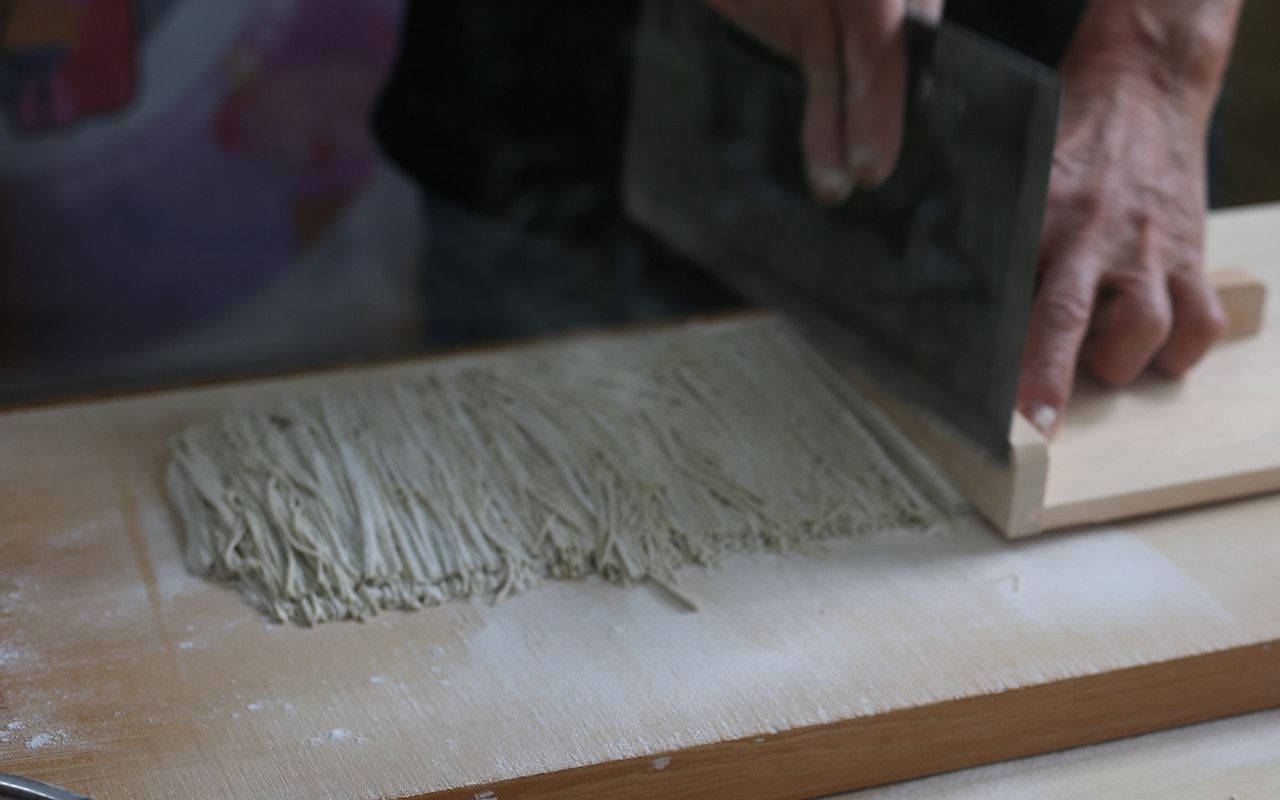 Soba
The soba of Nakanojo is made from local buckwheat and clear mountain water to produce a special flavor. It is best enjoyed together with the fresh mountain vegetables of the area.
LEARN MORE >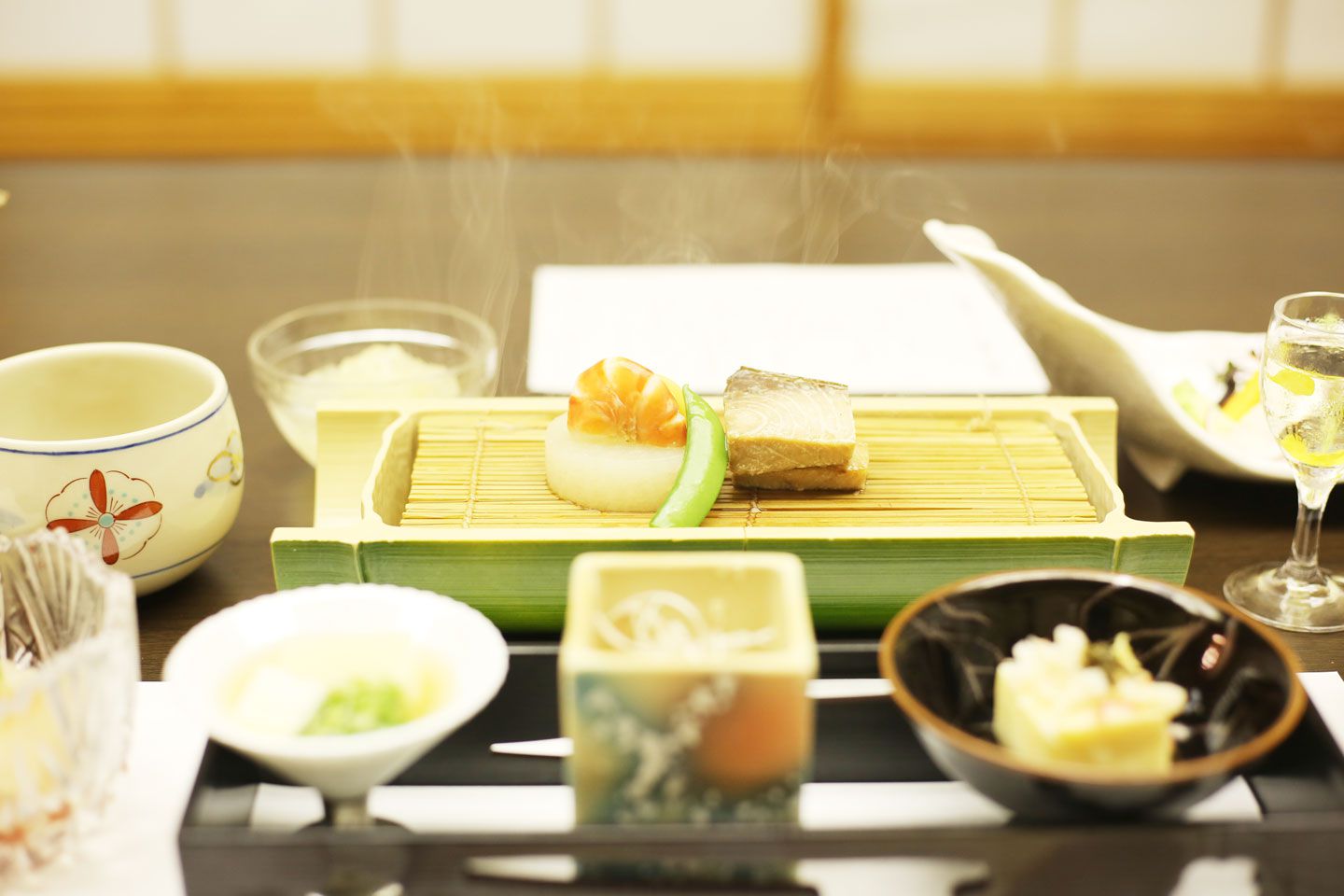 Cooking with hot spring water
Since the hot spring water is drinkable, it is used for cooking. Food steamed by the soft spring water is healthy and enhances the delicious flavor of the food.
LEARN MORE >
EXPERIENCE
Nakanojo is surrounded by splendid nature that supports many outdoor activities.
Water Activities
The rivers and Shima Lake (aka. Shima Blue) are a great place to have fun. In spring you can see the cherry blossoms, in summer the fresh greenery, in autumn the vibrant colors. All seasons will create great memories.
LEARN MORE >
Snowshoeing
Would you like to take a walk through fresh snow untouched by footprints?
Do you want to see the scenery from a shining mountaintop?
Snowshoeing is recommended for enjoying the snowy mountain scenery.
LEARN MORE >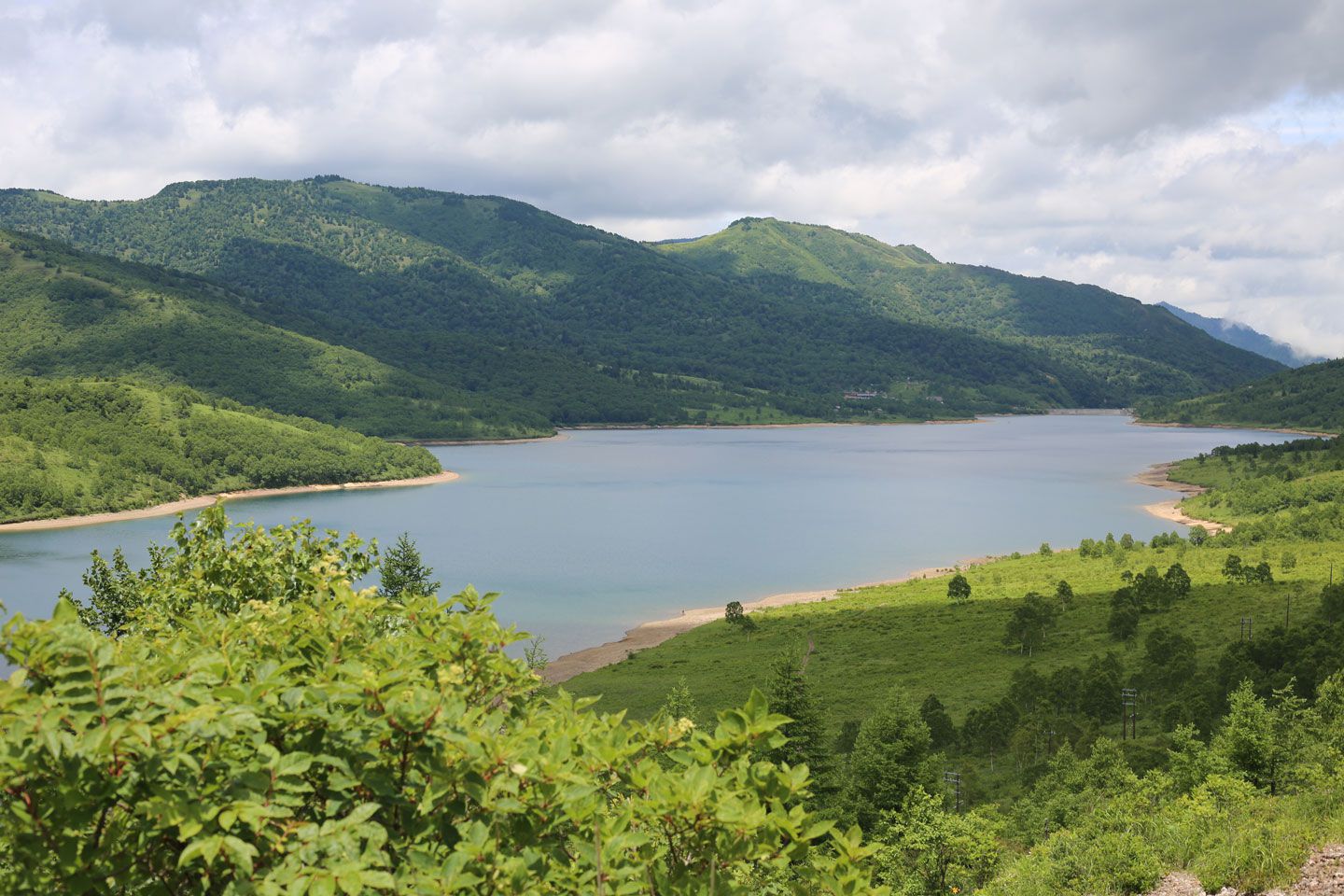 Camping
Camp next to Nozori Lake (野反湖), also called "Sky Lake". The quiet time surrounded by majestic mountains and beautiful lakes is both mysterious and romantic. Nozori Lake Campground was selected No. 1 by Shogakkan "BE-PAL" magazine, "It is truly a wonderful campground". You can enjoy fishing, hill climbing, etc. wrapped in vast wilderness.
LEARN MORE >
WHERE IS
NAKANOJO?
The town of Nakanojo is located in the northwestern part of Gunma Prefecture (群馬県). It is accessible from Tokyo in about 2 hours. Enjoy the beautiful nature of Japan away from the city.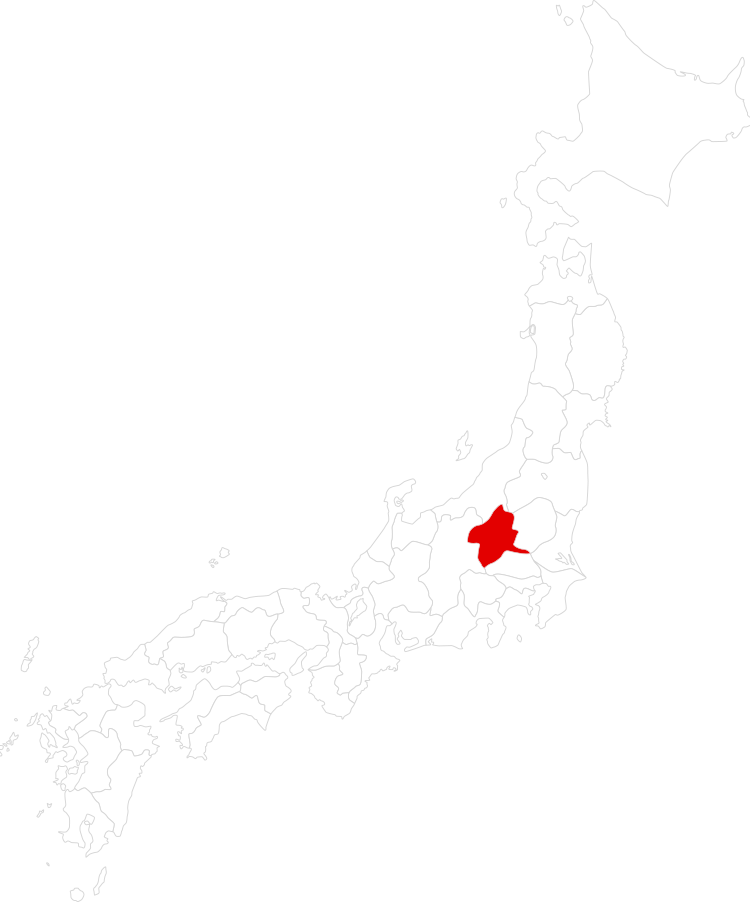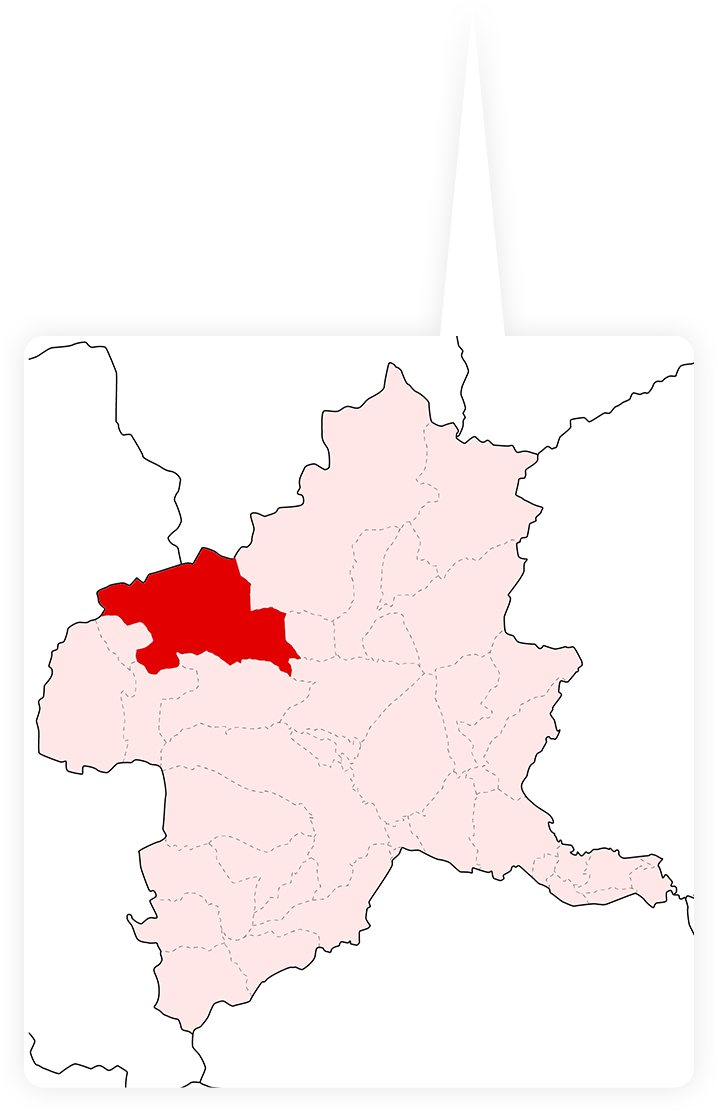 BY TRAIN
13-20min
Keikyu Line
Platform No.2
Shinagawa
Sta.
6min
JR Yamanote Line
Platform No.1

▼

19min
Tokyo Monorail
Platform No.2
Hamamatsucho
Sta.
11min
JR Yamanote Line
Platform No.2

▼

Tokyo Sta.

53min
JR Shinkansen
Hakutaka

Takasaki Sta.

55min
Agatsuma Line
Platform No.2

▼
JR Nakanojo Sta.
BY HIGHWAY BUS
Haneda Airport

30-45min
Bus Terminal
Platform No.1/No.32
Tokyo Sta.
Yaseu Street
200min
Shima Onsen
Bus

▼
JR Nakanojo Sta.
BY TRAIN
Shinjuku Sta.

110min
Shonanshinjuku Line
Platform No.2

Takasaki Sta.

55min
Agatsuma Line
Platform No.2

▼
JR Nakanojo Sta.
BY HIGHWAY BUS
Shinjuku Expressway
Bus Terminal
186min
Joshu Yumeguri
Platform No.7

▼
JR Nakanojo Sta.
BY TRAIN
Tokyo Sta.

53min
JR Shinkansen
Hakutaka

Takasaki Sta.

55min
Agatsuma Line
Platform No.2

▼
JR Nakanojo Sta.